Management Team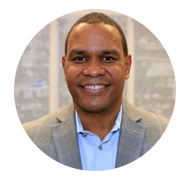 Eric Broyles
Founder & CEO
Eric began his career as a corporate transactional attorney at Skadden, Arps, Slate, Meagher, & Flom LLP and then served as Senior Counsel to AOL and AOL Time Warner. During his legal career Eric represented clients in both technology and healthcare related transactions. After practicing law for 10 years, Eric began his career as an entrepreneur first helping to build Gerson Lehrman Group ("GLG") which is the largest expert network firm in the world and has a valuation exceeding $1billion. He then went on to launch ExpertConnect, which manages a global network of 125,000 subject matter experts including 60,000 healthcare experts who have consulted with many of the largest healthcare investors in the US and most of the leading American Lawyer 100 law firms in the US. Eric has invested in and successfully backed early-stage companies operating in the healthcare sector. Eric is a summa cum laude graduate of the University of Cincinnati and holds a BBA in Marketing and Management where he was Valedictorian of his class. He is also a graduate of the University of Virginia School of Law. He is patent holder and a Board of Trustee Member for the University of Cincinnati Foundation and UC Health.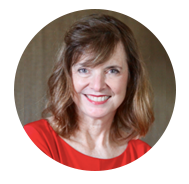 Rae A. Mang, RPh
EVP, Global Product Strategy
Rae is a registered pharmacist, and an experienced healthcare marketer and educator. She began her career in pharmaceutical sales at Merck, and spent 15 years in marketing with Procter & Gamble at the Director level. Rae led P&G Pharmaceuticals' $600MM global GI franchise to record share and profit, and created a licensing/acquisition model to identify and qualify more than 2,000 anti-inflammatory technologies (pre-clinical to Phase III) for market. She also lived overseas for six years, leading P&G's health and feminine care businesses in Japan and South Korea. Rae is currently an adjunct professor at the Massachusetts College of Pharmacy and Health Sciences, teaching graduate courses in drug development and commercialization. She is a graduate of the University of Cincinnati and serves as Chairman of the University of Cincinnati Foundation Board of Trustees.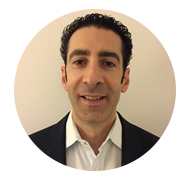 Dave Krasne
CFO
Dave is an entrepreneurial professional with more than 25 years of finance and operating experience. He is the founder and serves as a Director of Sentire Medical Systems, a National Science Foundation funded medical device company focused on patient safety; a co-founder of RedNest Partners, a private investment firm; and a co-founder and Director of ExpertConnect, a professional services firm matching a variety of enterprises with subject matter experts. Dave's prior experience includes: VP at the Riverside Company, a lower middle market private equity firm; Chief Operating Officer at Professional Sports Publications, a publisher of game day programs for professional and collegiate teams and events; and Principal in Merrill Lynch's Global Private Equity division. Prior to receiving his MBA, Dave worked in Investment Banking at Merrill Lynch executing mergers, acquisitions, and corporate finance transactions for clients in the technology and financial services industries. Dave earned a BS in Finance from Penn State University and an MBA from The Anderson School at UCLA.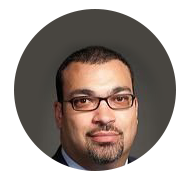 Jacques Walker
Co-Founder & EVP
Jacques is an experienced entrepreneur with over 24 years of experience developing and managing successful initiatives in the U.S. and emerging markets, including in over 20 countries in Sub-Saharan Africa. Mr. Walker's career highlights include co-founding and helping build companies in the biotechnology, information technology, and energy sectors; structuring acquisitions in emerging markets; helping structure a three-party, $250 million accord with the U.S. Export-Import Bank, Government of Ghana, and a U.S. pharmaceutical company; and leading a consortium of large and small businesses to win a competitive contract under a $4.1 billion Department of Defense program. Mr. Walker has also helped structure sponsored research agreements and other collaborations with a public research university, leading treatment and research institutions, and non-governmental organizations.

Advisory Board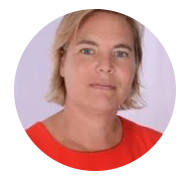 Professor Elizabeth C. Moser, MD, PhD, MSc, MBA
Chair, Advisory Board
Dr. Moser is a clinical oncologist with over 20 years of comprehensive cancer care and research experience. She has extensive clinical and management knowledge (with focus on hematology, breast cancer and radiation oncology), and broad clinical trial experience in design and execution, as well as the analyses, presentation, and communication with contract research organizations (CROs) and stakeholders (academic, industry, and patient advocates). Dr. Moser has helped direct the investment in, and development of, new cancer centers worldwide, and has helped drive post-marketing performance and commercialization of different products. She has managed development and clinical groups on a global level. Currently, Dr. Moser serves as the Vice President for Clinical Development for Galera Therapeutics.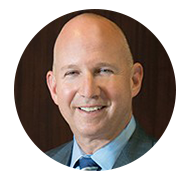 Honorable Jack Markell
Member, Advisory Board
Jack Markell served two terms as Delaware's Governor, completing his tenure in 2017. During his time in office, Delaware's job growth was the best in the region and one of the best in the country. Under his leadership, Delaware won the top spot in President Obama's Race to the Top competition and high school graduation rates saw some of the best increases in the country. Markell served as Chair of the National Governors Association and the Democratic Governors Association and as President of the Council of State Governments. He also served for ten years as Delaware's State Treasurer. Markell helped lead the wireless technology revolution as the 13th employee at Nextel, where he served as senior vice president for corporate development. He also worked at Comcast Corporation and at McKinsey and Company. Markell earned an undergraduate degree from Brown University and an MBA from the University of Chicago.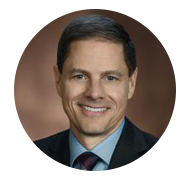 Brian I. Rini, MD, FASCO
Member, Advisory Board
Dr. Rini is a recognized leader in genitourinary oncology, kidney cancer, and clinical drug development. He is the inaugural Chief of Clinical Trials for the Vanderbilt-Ingram Cancer Center. At Vanderbilt, he is an Ingram Professor of Medicine and leads kidney cancer clinical research efforts, and focuses on expanding oncology clinical research operations and training opportunities in clinical cancer research across the board. Prior to Vanderbilt, Dr. Rini served as the Director of the Genitourinary Cancer Program and Professor of Medicine at the Cleveland Clinic Lerner College of Medicine of Case Western Reserve University. He also served as Chair of the Oncologic Drugs Advisory Committee for the FDA.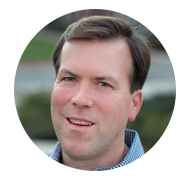 John Noonan
Member, Advisory Board
John is the founder of LifeForce Capital, a venture capital firm focused on healthcare companies. Prior to founding LifeForce Capital, John served as a senior advisor at the United States Department of Health and Human Services and as the Vice President of Corporate Development at Gerson Lehrman Group. As a member of the San Francisco General Hospital Foundation's board of directors, John is deeply committed to advancing health equity. John received his bachelor's degree from Harvard College, his MBA from Harvard Business School, and his JD from Yale Law School.